Award in First Aid at Work (RQF) (level 3) (3FAW001)
Tuesday, May 17th,

-

Thursday, May 19th,

£360.00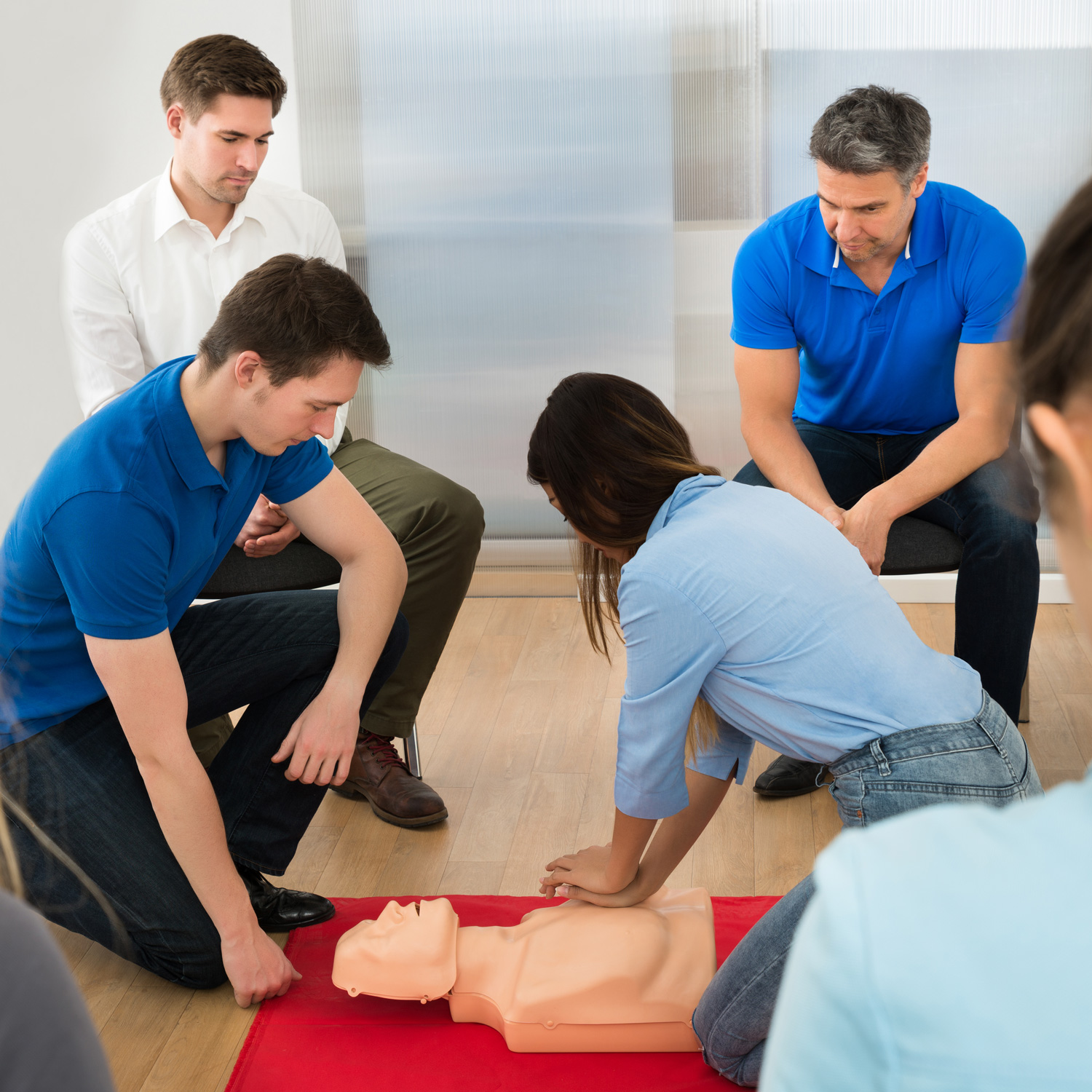 Award in First Aid at Work (RQF) (level 3) (3FAW001)
Event Date:
Monday, January 31st, 2022
Introduction
This qualification specification is designed to outline all you need to know to offer this qualification at your centre. If you have any further questions, please contact us here.
Qualification regulation and support
The Highfield Level 3 Award in First Aid at Work (RQF) has been developed and is awarded by Highfield Qualifications and sits on the Regulated Qualifications Framework (RQF). The RQF is a qualification framework regulated by Ofqual and CCEA Regulation. The qualification is also regulated by Qualifications Wales.
Guidance on assessment
The objective of this qualification is to support learners in becoming first aiders in the workplace.
The content of the qualification meets the Health and Safety Executive (HSE) requirements for training first aiders in those organisations that have identified that staff need to be trained to this level within their first-aid needs assessment.
The qualification covers knowledge such as the roles and responsibilities of the first aider, how to assess an incident and recognising signs and symptoms of injury and illness. The qualification also covers first aid skills in cardiopulmonary resuscitation (CPR) and use of an automated external defibrillator (AED) and assisting a casualty who is suffering from major injury and illness such as chest injuries, spinal injuries and anaphylaxis.
In line with guidance provided by the HSE, the qualification supports/approves workplace first aiders for a period of 3 years, after which point learners will need to retake the course. Therefore, the qualification is valid for three years from the date of award. In addition to this, it is recommended that learners refresh their knowledge annually.
Progression opportunities
Upon successful completion of this qualification, learners may wish to continue their development by undertaking one of the following qualifications:
• Level 3 Award in First Aid Response
• Level 3 Award in Paediatric First Aid
Recommended training materials
The following resources have been reviewed by Highfield and are recommended training materials for users of this qualification:
• Morley, J. & Sprenger, C. (2017) First Aid at Work Handbook. Highfield Products
• Morley, J. & Sprenger, C. First Aid at Work Presentation. Highfield Products
UNSURE ABOUT SUITABLILITY THEN PLEASE ASK
COURSE PROGRAMME
Classes from 09:00 to 18:00
Day 1
Legislation, Standards, CE Markings and Guidance
Hazard Analysis and Risk Assessment
Hierarchy of Fall Protection Measures
IPAF Harness Statement
Day 2
Harness, Lanyard and Fittings
Pre-Use Checks and Correct Usage (inc Practical)
Usage and Anchor Points
Day 3
Harness Storage and Maintenance
Hazards and Precautions
Rescue Requirements and Options
WHO SHOULD TAKE THIS COURSE
This course is suitable for anyone within the building trade. On successful completion of the course, delegates will be awarded a certificate of awareness, valid for 3year.
Key Facts
Qualification Number: 603/2132/5
Learning Aim Reference: 60321325
Credit Value: 2
Assessment Method: Practical assessment and multiple-choice theory assessment
Contact hours
Contact hours*: 18
Guided Learning Hours (GLH): 6
Total Qualification Time (TQT): 6
*See Guidance on Delivery section for more information