First Aid at Work (Refresher) (FAWR001)
Wednesday, March 16th,

-

Thursday, March 17th,

£240.00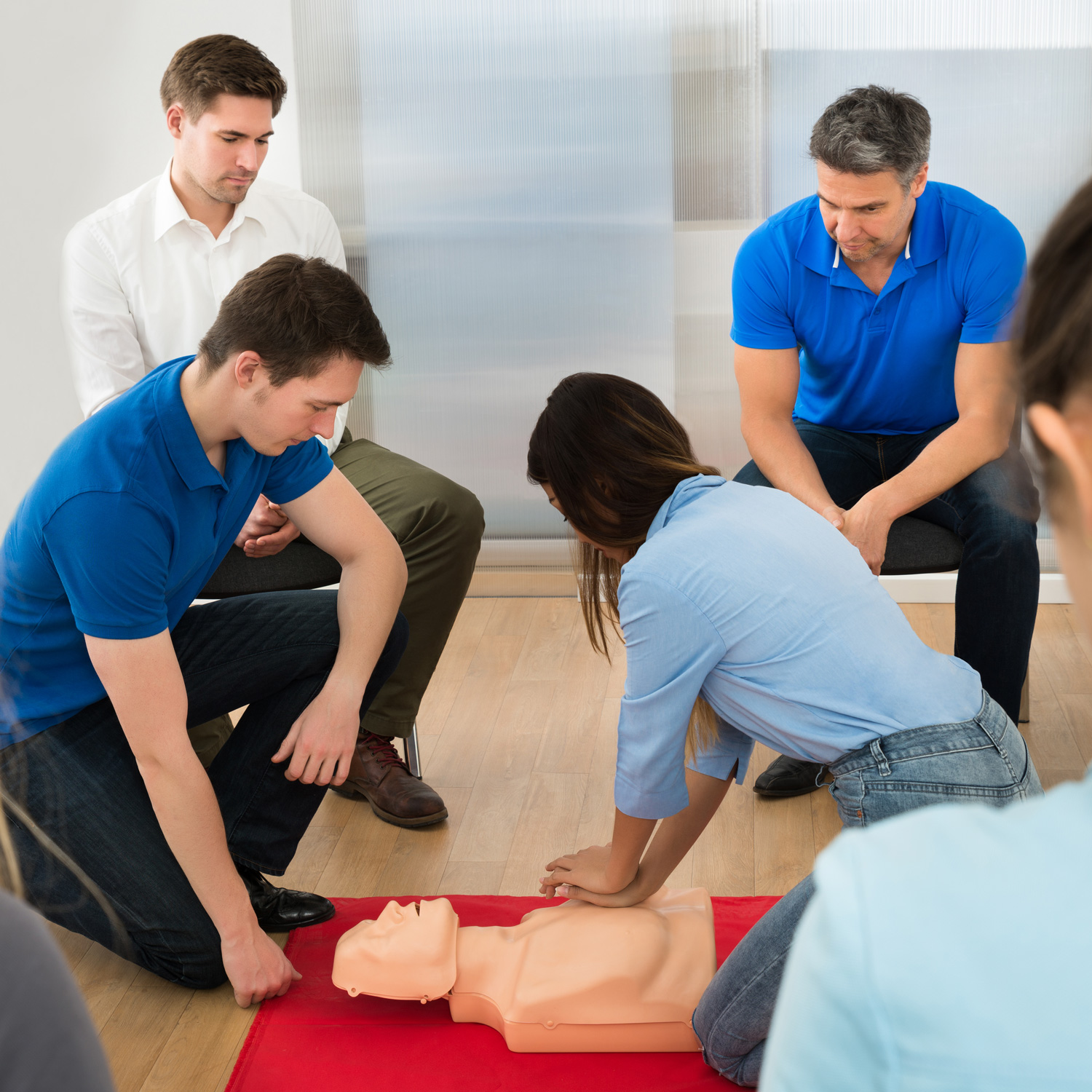 First Aid at Work (Refresher) (FAWR001)
Event Date:
Monday, January 31st, 2022
COURSE OVERVIEW
Our 2-day First Aid requalification course is a condensed version of the 3-day First Aid at Work course whereby we cover all topics in 2 days rather than 3. Only students who hold a current 3-day First Aid at Work certificate or a certificate that hasn't expired by more than 28 days can attend.
LEARNING OUTCOMES:
The First Aid at Work training syllabus covers:
Understand the role and responsibilities of the first aider
Recording and reporting of accidents and incidents including RIDDOR
Discussion of specific work-related injuries
Contents of a first aid kit (including preventing cross infection)
Assessing the situation and acting safely, effectively and promptly in an emergency
Administer first aid to a casualty who is/requires:
Unconscious (including seizure)
Cardiopulmonary resuscitation (CPR)
Choking
Wounded and bleeding
Suffering from shock
Appropriate first aid for minor injuries including minor cuts, grazes, bruises, small splinters, minor burns and scalds
Administer first aid to a casualty with:
Injuries to bones, muscles and joints including suspected spinal injuries
Chest injuries
Burns and scalds
Eye injuries
Sudden poisoning
Anaphylactic shock
Stroke
Asthma
Heart Attack including Angina
Diabetes
UNSURE ABOUT SUITABLILITY THEN PLEASE ASK
COURSE PROGRAMME
Day 1
Classes from 09:30 to 17:30
Day 2
Classes from 09:30 to 17:30
WHO SHOULD TAKE THIS COURSE
Anyone wishing to refresh their accredited first aider in the workplace qualification.
Availability
20 places
Duration
2 days
Contact hours
Approx. 14 hours
Venue
Clover Training Solutions
53 Morrison Street
Glasgow, G5 8LB
​
.